Event premises
---
Kauppila farm with its beautiful countryside scenery, delicious catering and high-quality accommodation offers the perfect setting for both celebrations and meetings. Additional accommodation is conveniently available at the nearby Ikaalinen Spa and the lakeside rental cabins.
Events
---
At Kauppila farm, we can arrange your events on a turnkey basis, complete with meals, drinks and accommodation.
Catering is prepared on-site according to your wishes at the lead of the farm's hostess Minna. The raw materials come from domestic producers, and we use local ingredients whenever possible.
You can choose between two different-sized premises:
Matkailijatalo (Traveller's House)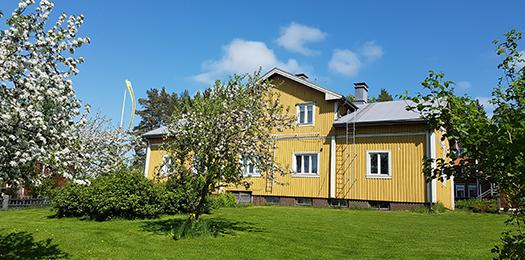 Traveller's House, the farm's main building built in 1898, is an excellent venue for larger groups (up to 70 persons) and for guests who are staying the night. The rent includes the entire house, including accommodation for 21 people. The house is at your disposal around the clock.
Pytinki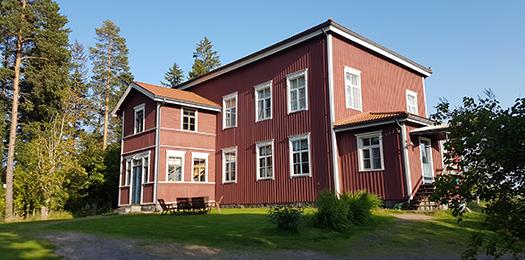 Pytinki is Kauppila's former main building, built in 1792. It offers a good setting for e.g. anniversaries, for up to 40 people.
The venue is available until 10 pm.
Meetings
---
At Kauppila, the tranquil atmosphere and rustic surroundings make for a perfect backdrop for meetings and training sessions. Equally suited for small meetings and corporate events up to 50 participants, we have fully equipped rooms with wi-fi.
The catering, prepared in our own kitchen, will tickle your taste buds and keep your energy levels steady during the day. Thanks to the accommodation, you can reserve a full weekend for your training event. To end the day, how about a gentle steam bath in the smoke sauna, plus a dip into the hot tub under a starlit sky?